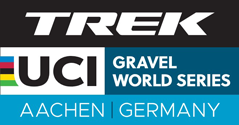 3RIDES-Festival Aachen
from 12. - 13. May 2023
Registration for "Radmarathon Medio Fondo"
Radmarathon Medio Fondo
170 km | 2.400 hm
ntitled to participate from 18 years of age
Sunday, 14.05.2023
Sart times from 07:50 hrs to 09:05 hrs
Starting blocks and starting times will be allocated after the registration deadline and will be informed by e-mail approx. 3-4 days before the event.
entry fee until January 26th 2023

45,00 €
entry fee until January 29th 2023

40,00 €
entry fee until May 11th 2023

45,00 €
registration deadline 11.05.2023 16:00 Uhr

The registration deadline has expired, the limit has been reached, or the registration is not yet active